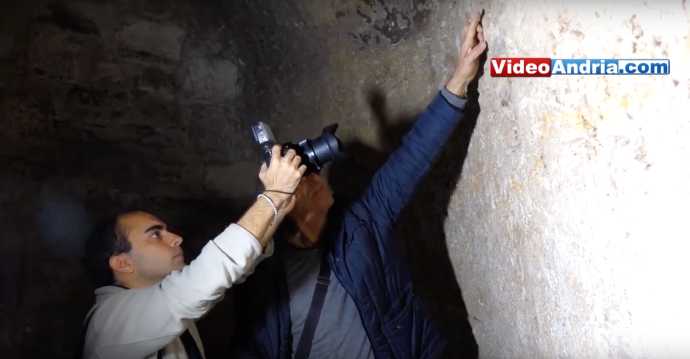 During the summer, the jokes about a hypothetical and imaginative " sea of ​​Andria " intensify among fellow citizens who would like to enjoy the sea breeze even in our hilly area. Yet, (exodus in nearby Barletta with lots of baked pasta aside) the sea in Andria (or rather, on the rock that today hosts it) was present long ago, millions of years ago . This is evidenced by the numerous fossil shells found during visits to the undergrounds, both in the city center and in the rural suburbs of Andri :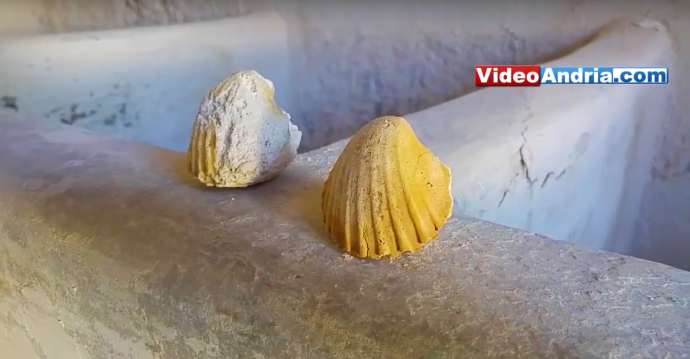 It is a very long journey through time that begins at least from the Paleocene (the period following the Cretaceous period , from 65 million years, post -mass extinction that also killed dinosaurs ) then continued in the Eocene (from 55.8 million years ago) up to the Oligocene (ie from about 33 to 23 million years ago). Three eras that have seen the almost definitive emergence of Puglia as we know it today through continuous movements of the seabed(which continue uninterrupted even in our geological age). The result of these movements are the creation of hills (such as that of Castel del Monte) and the formation of calcarenite rock and the karren phenomenon (ie linked to karst ) also associated with the formation of the coral breach (the famous " ancient marble " characterized by clasts and reddish color, used for the construction of some parts of Frederick's manor, now a UNESCO heritage site). It is in this context of karst that, even today, numerous marine creatures re-emerge from the past: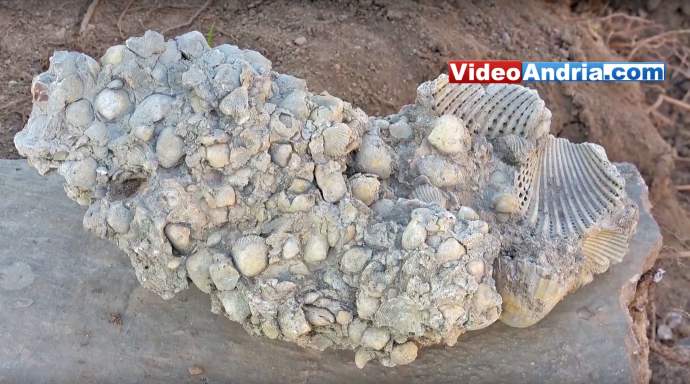 Last (but not least!) It is impossible not to mention the Terebratula terebratula , a fossil brachiopod shell identified and recovered in the Lama di Santa Margherita whose specimens are now kept in the Natural History Museum in London and the subject of numerous analyzes both on paper and on the web (of which an in-depth study on VideoAndria.com ) by Nicola Montepulciano first and by eng. Riccardo Ruotolo then (also through the recent book " Andria – Excursion in the Valley of S. Margherita in Lamys and the Grotta delle Rose "). These are therefore elements that confirm the vast geological heritage andpaleontological – also typical of Alta Murgia – which inevitably adds to an equally vast scientific-cultural offer that ranges from history to environmental protection and identity. In this regard, we propose again the in-depth video released by VideoAndria.com a few years ago:
Regarding the VideoAndria.com blog , we remind you that it is possible to receive all the news in real time from Telegram by subscribing to the following address > https://t.me/andriabarlettatrani < from Instagram at the following address > instagram.com/andriapuglia < as well as from Facebook by clicking " like " on > Facebook.com/VideoAndriaWebtv < and from Twitter at the following address > twitter.com/videoandria <. Also through Telegram it is possible to send us reports in real time even with videos and photos. It is also possible to write to us via Whatsapp to send us reports also with photos and videos by clicking here and subscribe to the group to receive our links by clicking here . We also remind you that you can follow all our tweets at https://twitter.com/videoandria . VideoAndria.com updates are also on linkedin.com/company/andrianews and on https://vk.com/andrianews .
#andria #andriesi #casteldelmonte #puglia #altamurgia #murgia #diretta #facebook #twitter #youtube #live #magazine #blog #andrianews #andrianotizie #bat #barletta #trani #barlettanadriatrani #network #culture #cronaca #politica #minervino #google #googlemaps #meteo #email #web #andriaweb #comunediandria #administration #updates # viability #denounce #work #residents #quartiere #sanvalentino #piazzacatuma #oliodiandria – Andria live news in real time from the city. A # city #Live with #events #associations #s