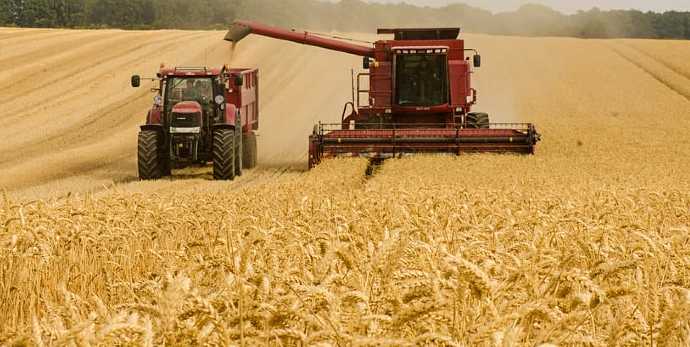 With the extraordinary interventions decided by the EU Commission to cultivate more in 2022 , the cultivation of over 100 thousand hectares of fallow land can also be guaranteed in Puglia , left fallow due to insufficient profitability, for attacks by wildlife and due to the drought to increase the additional production of durum wheat for pasta, soft wheat to make bread and corn for farms. This is what Coldiretti Puglia affirms, in reference to the publication in the Official Gazette of the decree of the Ministry of Agriculture which implements the European Commission's implementing decision on the derogation for fallow land in 2022:
It will be possible to increase the cultivation of durum wheat – says Coldiretti Puglia – with the sowings of October and November, but in the meantime, in the current campaign, producing wheat has cost Apulian farmers up to 600 euros more per hectare due to the surge in energy costs. caused by the avalanche effect of the war in Ukraine after the crisis generated by the Covid pandemic, which is reflected in cascade from seeds to diesel up to fertilizers, according to the analysis of Coldiretti Puglia, which highlights the bloodletting against the Granary of Italy with the need for interventions to help businesses with regard to now unsustainable increases, starting with the cereal sector which represents one of the symbols of the difficult situation in which regional agriculture finds itself.
The sown areas – adds Coldiretti Puglia – could further double as early as next season, with the production of wheat that must focus on aggregation, be supported by adequate services and strive for ever higher quality, betting exclusively on fine varieties,now recognized worldwide The transfer of wheat to Russia is a severe blow to the economy which also directly affects the European Union as a whole where – specifies the regional Coldiretti – the level of self-sufficiency of Community production varies from 82% to durum wheat destined for pasta at 93% for corn destined for animal feed up to 142% for soft wheat destined for bread making according to the analysis of Coldiretti on the latest outlook of the European Commission which highlights the importance of investing in agriculture to reduce dependence from abroad and not submit to food blackmail.
Italy is forced to import agricultural raw materials due to the low wages paid to farmers who have been forced to reduce national corn production by almost 1/3 in the last 10 years during which even one in five wheat fields have disappeared with the loss of almost half a million hectares cultivated because many industries for myopia have preferred to continue to buy speculatively on the world market for years, taking advantage of the low prices of recent decades. For every euro spent by consumers on fresh and processed food products, just 15 cents go on average to farmers but if we consider only processed products, the remuneration in the countryside falls on average to just 6 cents, according to a Coldiretti analysis based on Ismea data.
To be penalized more with the greater percentage increases in current costs – continues Coldiretti Puglia – are precisely the cultivation of cereals, from wheat to corn, which are used by the country due to the explosion in the cost of diesel, fertilizers and seeds and uncertainty about selling prices with prices at the mercy of market speculation. The cut in crops caused by the increase in costs – underlines Coldiretti Puglia – risks increasing dependence from abroad for agri-food supplies with Italy which is already obliged to import 64% of wheat for bread, 44% of that necessary for pasta, but also 16% of the milk consumed, 49% of beef and 38% of pork, without forgetting that with the national corn and soy crops, essential for animal nutrition, only 53% and 27% of the Italian requirement are covered respectively, according to the analysis of the Centro Studi Divulga. The best selected durum wheat varieties – concludes Coldiretti Puglia – from Emilio Lepido to Furio Camillo, from Marco Aurelio to Massimo Meridio up to Panoramix and Maiorca wheat, are grown by farmers in the Apulian territory which produces more than 1/4 of the whole Italian durum wheat. The chart:
PUGLIA

2020

2021

CEREAL PRODUCTION

total area – hectares

total production – quintals

total area – hectares

total production – quintals

    Common wheat

15000

402800

7100

233000

    durum wheat

344300

9904500

343500

9718500

    barley

22350

549000

22050

550000

    oats

24650

562400

24550

564400

    corn

840

52300

835

53500

    sorghum

100

4000

100

4000

    other cereals

6040

126800

6090

133810

TOTAL

413280

11601800

404225

11257210
Coldiretti Puglia processing on Istat data source
Bari, 1 June 2022
Regarding the VideoAndria.com blog , we remind you that it is possible to receive all the news in real time from Telegram by subscribing to the following address > https://t.me/andriabarlettatrani < from Instagram at the following address > instagram.com/andriapuglia < as well as from Facebook by clicking " like " on > Facebook.com/VideoAndriaWebtv < and from Twitter at the following address > twitter.com/videoandria <. Also through Telegram it is possible to send us reports in real time even with videos and photos. It is also possible to write to us via Whatsapp to send us reports also with photos and videos by clicking here and subscribe to the group to receive our links by clicking here . We also remind you that you can follow all our tweets at https://twitter.com/videoandria . VideoAndria.com updates are also on linkedin.com/company/andrianews and on https://vk.com/andrianews .